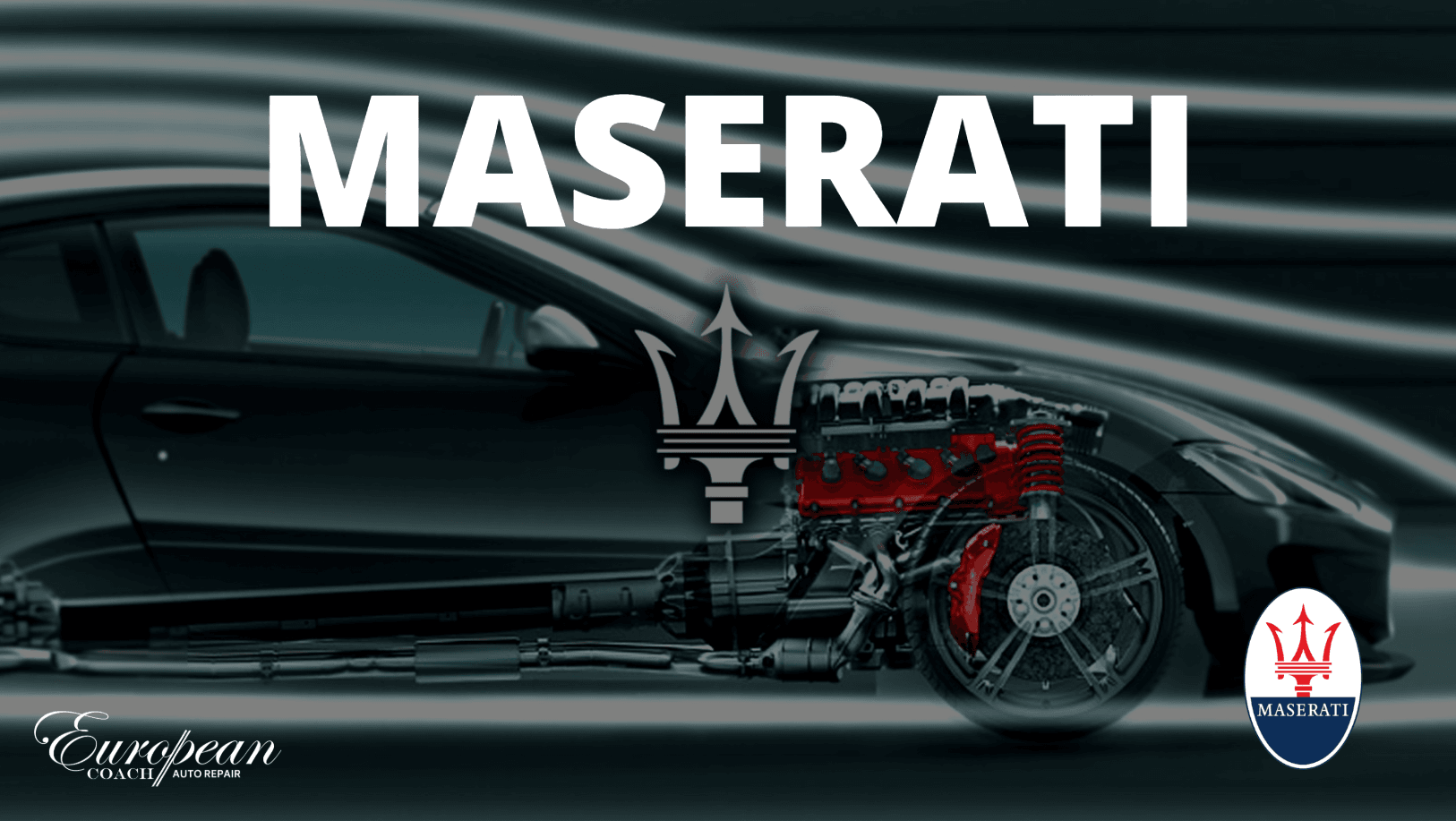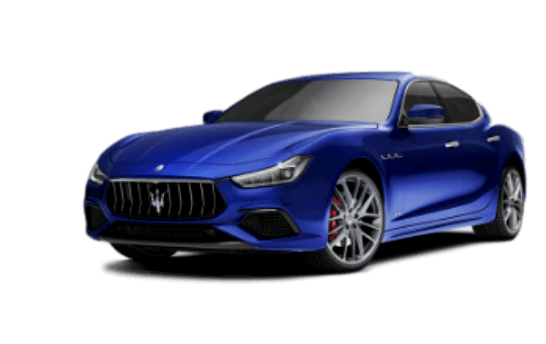 Ghibli Annual Service
A masterful combination of style, power, sporty handling and comfort.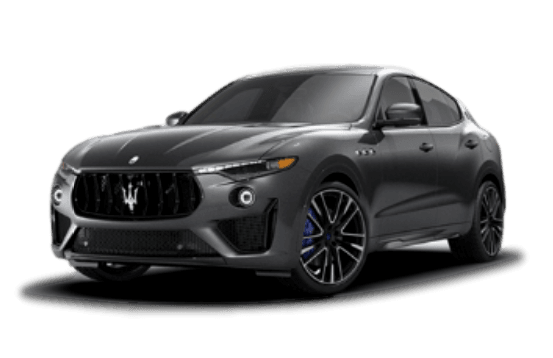 Levante Annual Service
The ultimate combination of leading on-road performance and off-road capabilities.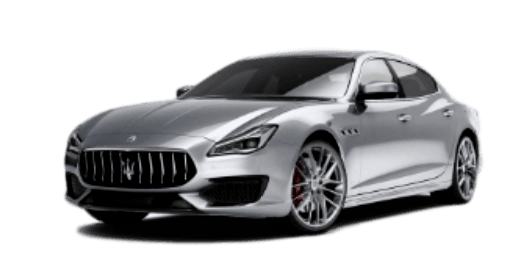 Quattroporte Annual Service
A captivating blend of sophisticated performance and superlative luxury.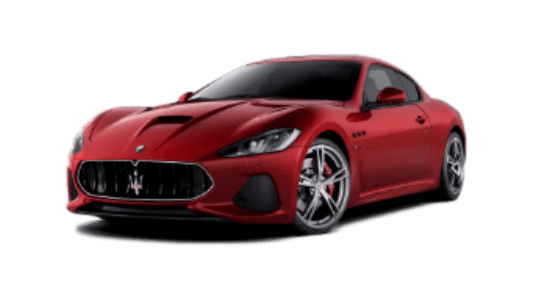 GranTurismo Annual Service
The epitome of grand touring, combining power and luxury in equal measure.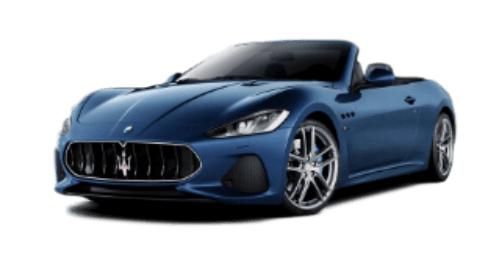 GranCabrio Annual Service
A refreshing fusion of powerful performance with open-air exhilaration.
Looking For a Maserati Dealer Service Center Alternative?
Diagnostic, Maintenance and Repair for your Maserati
We are known and trusted with providing superior Maserati service. We are willing and capable of handling any maintenance and repair needs for your vehicle. Please don't hesitate to call us with questions! We'd love to help you in any way we can!

We are located at 8360 Miramar Pl #A, San Diego, CA 92121.
Call Us At (858) 688-9999 or leave us a message.
Annual Maserati service special $1299 includes loaner car for first time customers only. All service performed according to Maserati make, model and year factory specifications.
Engine, Oil, Transmission, Clutch
The first generation Maserati came with the Ferrari-sourced F136 4.2L DOHC V8, making 395 hp and mated to a 6-speed electro-hydraulic manual transmission. Soon after, the engine was enlarged to 4.7L and the transmission was switched out with a traditional ZF 6-speed automatic transmission.
The second generation had the choice between two Ferrari-derived engines. There is a 3.0L twin turbo V6, pumping out between 345 hp in the base model, all the way to 424 hp in the S Q4. GTS model comes with a 3.8L V8 making a monstrous 523 hp. Both engines are mated to a ZF 8-speed automatic transmission.
Our Maserati Service Center Guide recommends
The key to maintaining your Maserati is to have a full inspection done once a year so that you can keep an eye out for wear and tear, but also to preemptively find any potential issues that might happen in the future. If driven daily driven, the annual service is done at every 12,500 miles. This will ensure that your runs at optimal performance throughout its lifetime.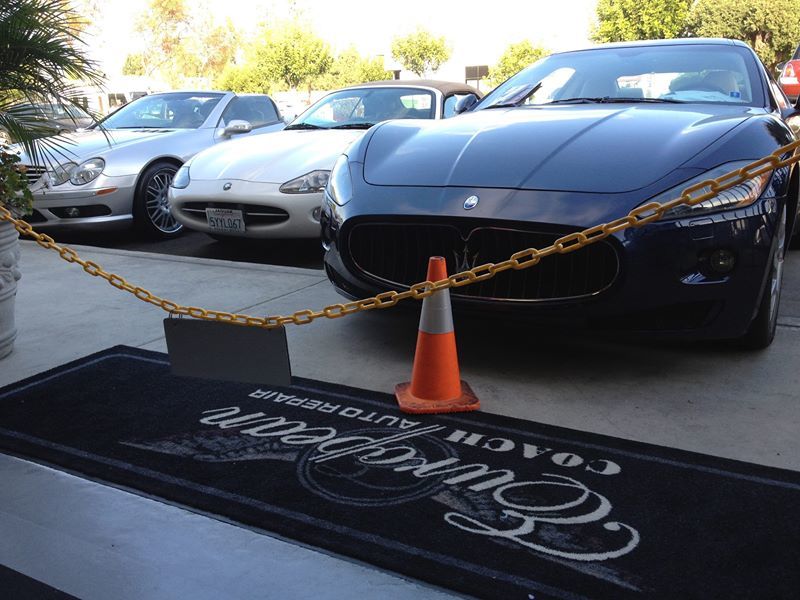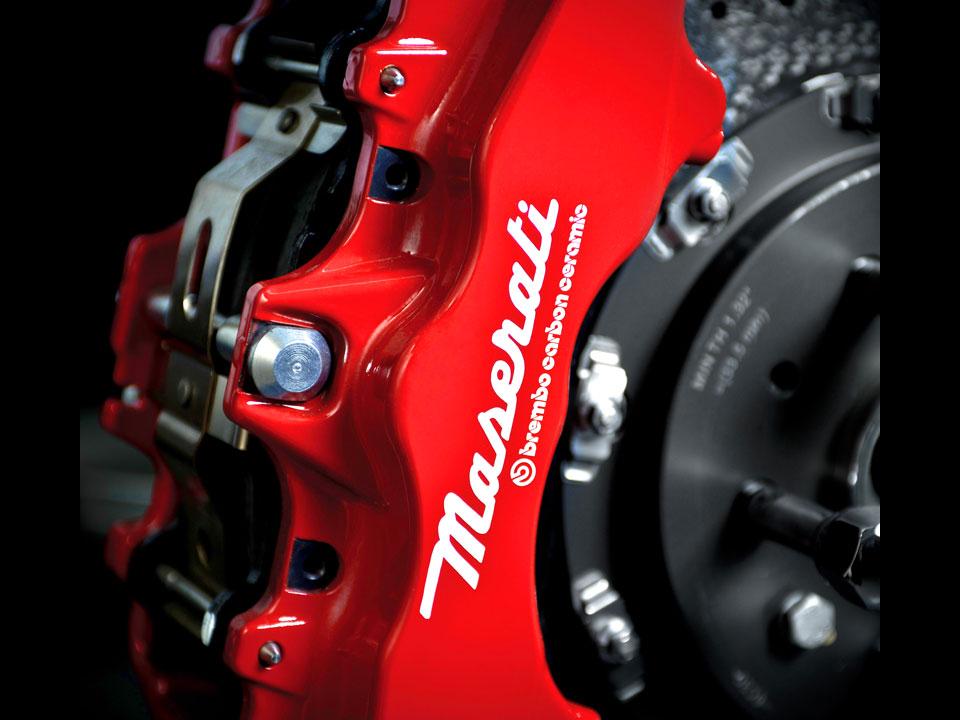 Brakes, Rotors, Pads & Fluid
Brake pad wear will vary based on driving conditions and driving style. The harder someone is on their brakes, the more frequently they must be changed. This is why it is important to inspect the brake wear at each service interval. Brake fluid must be changed every year to ensure that the system isn't contaminated with moisture, air, or dirt.
The Maserati is a big heavy sedan with enough grunt to get up to serious speeds. In order to keep it in check, Maserati has outfitted itself with some adequate braking power. The first generation cars were equipped with 330 mm diameter brakes front and rear while the second generation has 360 mm diameter brakes in the front and 350 mm in the rear.
Tires, Suspension & Alignment
The suspension's job is to not only keep a comfortable ride; it is also to provide optimal handling characteristics. Properly functioning suspension will keep alignment within specification in a straight line as well as in the corners. Moreover, this keeps the tires from wearing unevenly. At each service interval, it is recommended to check the suspension components for any squeaks, rattles, leakage, or play. Alignment can seriously affect both tire wear as well as the handling characteristics of a car. Therefore, it is imperative that the alignment is checked on a regular basis.
Tires are also wearable items that need to be checked at every service interval. Unfortunately, many owners tend to ignore their tires. As they are the only part of your vehicle that are in contact with the ground, they affect handling, acceleration, braking, and crucially, safety. Wear will vary depending on driving conditions, driving style, and whether or not the vehicle is all-wheel drive or not.
The Maserati comes with these tire sizes, depending on rim size:
FRONT TIRES: P245/45ZR/19; P245/35ZR/21; P245/40ZR/20
REAR TIRES: P275/40ZR/19; P285/20ZR/21; P285/35ZR/20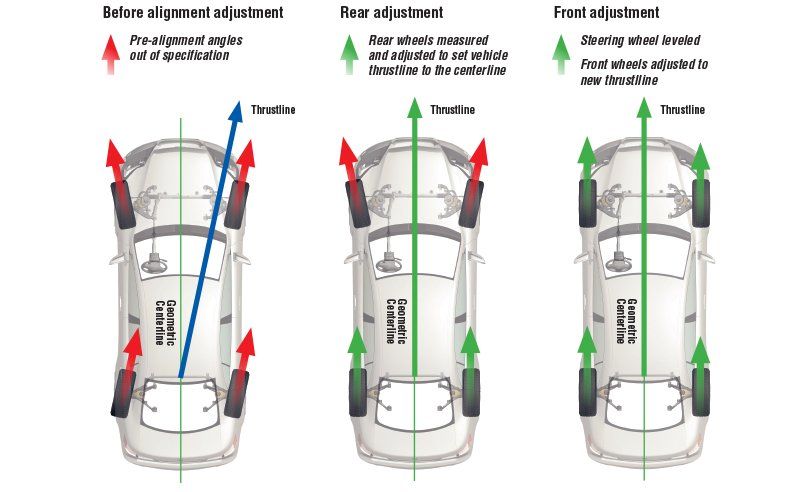 We are pleased to offer Maserati Diagnostic, Maintenance and Repair Services to better accommodate clients with this need. We use the most modern diagnostic instruments to ensure accurate inspections and to ensure your car is kept in optimum condition. Our Maserati service center offerings include the following:
Maserati Automotive Repair

Maserati Preventative Maintenance

Maserati Air Conditioning & Heater Service

Maserati Cooling System & Radiator Repair

Maserati Synthetic Motor Oil Replacement

Maserati Oil Filter Replacement

Maserati Brake Repair

Maserati Engine Diagnostic

Maserati Tune-Up

Maserati Belts, Hoses, Fluids

Maserati Air Filters

Maserati Alternators

Maserati Batteries

Maserati Headlights

Maserati Starters

Maserati Transmission Services

Maserati Struts

Maserati Fluid Level Checks & Corrections

Maserati Discounted Parts